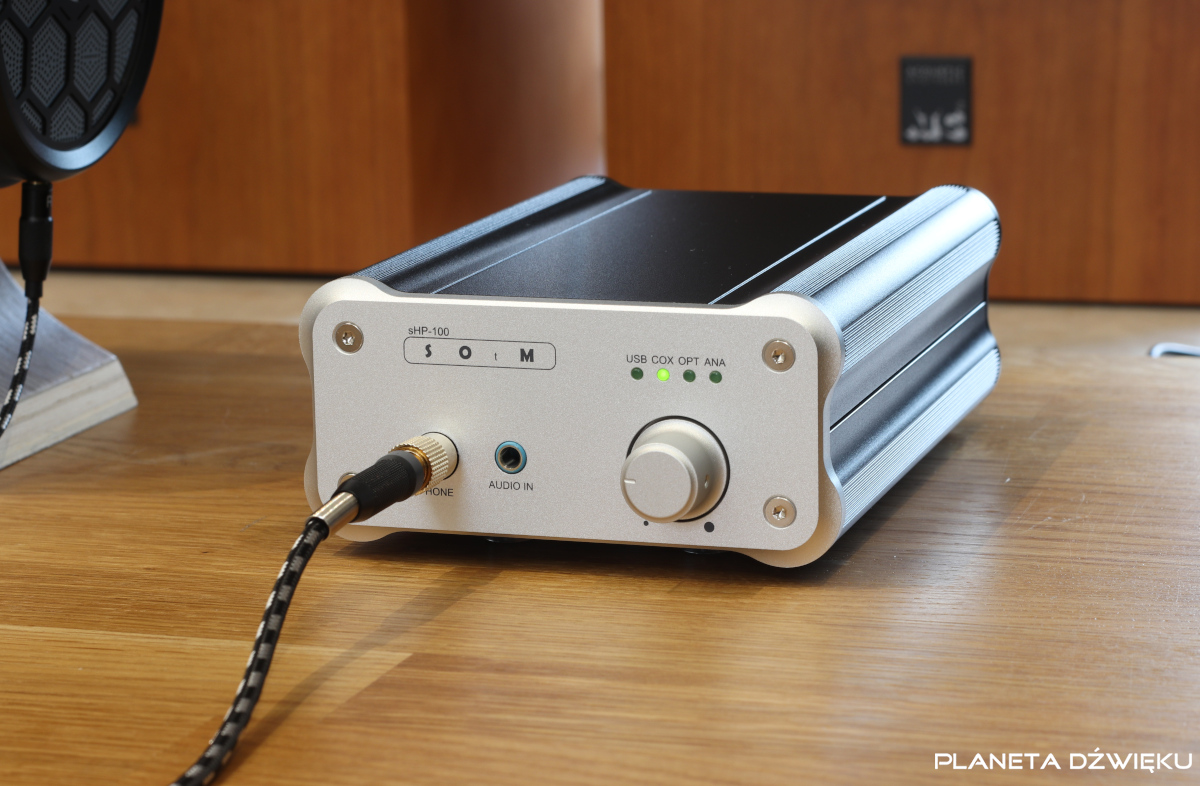 Poznaj wszystkie zalety wzmacniacza słuchawkowego SOtM sHP-100
09-09-2021
SOtM sHP-100 to bardzo wygodny w użytkowaniu wzmacniacz słuchawkowy z DAC! SoTM został wyposażony w wejścia USB, koaksjalne, optyczne oraz analogowe RCA oraz wyjścia słuchawkowe i analogowe 3,5 mm.
Jeśli używamy go jako DAC-a, będzie przekazywać sygnał na wyjście analogowe RCA w dwóch trybach: z regulacją głośności oraz bez niej (wybieramy to za pomocą gałki na spodzie urządzenia. Jeśli regulacja głośności zostanie włączona, sHP-100 można podłączyć bezpośrednio do końcówki mocy, regulując głośność za pomocą gałki umieszczonej na panelu przednim urządzenia.
Gdy będziemy używać sHP-100 jako wzmacniacza słuchawkowego, regulacja głośności też jest zmieniana przy pomocy gałki umieszczonej na panelu przednim. Na spodzie urządzenia jest dodatkowo przełącznik impedancji wyjściowej, który umożliwia optymalne zestrojenie wzmacniacza z słuchawkami.
SOtM sHP-100 nie wymaga dodatkowego zasilacza zewnętrznego, wystarczy gniazdo USB. Ale dźwięk możemy poprawić, używając zasilacza, np. Sboostera BOTW 9-10V.
Zainteresowany/a? Sprawdź ofertę i skontaktuj się z nami:
salon@planetadzwieku.com
Maciek 664 388 015
Aleks 728 990 638
Mamy dla Ciebie specjalną ofertę cenową lub zakup w 30 korzystnych ratach 0%!